Star Trek: 'Q and False' and Other Stories anthology is published
With the ragged hand of winter as we delve into the holiday season, there's no better way for sci-fi fans to indulge in their favorite franchise than to dive into an anthology like the new Star Trek: 'Q and False ' by Titan Books and Other Stories.'
Released December 20, 2022, this 96-page deluxe hardcover is presented by Star Trek Explorer Magazine.
Titan's impressive collection of speculative novelists includes original space stories by Lisa Klink from Star Trek: Voyager and bestselling authors James Swallow, Una McCormack, Christopher Cooper, Chris Dows, Peter Holmstrom and Greg Cox.
Related: In the Star Trek: Defiant comic, Worf and Spock form a dream team crew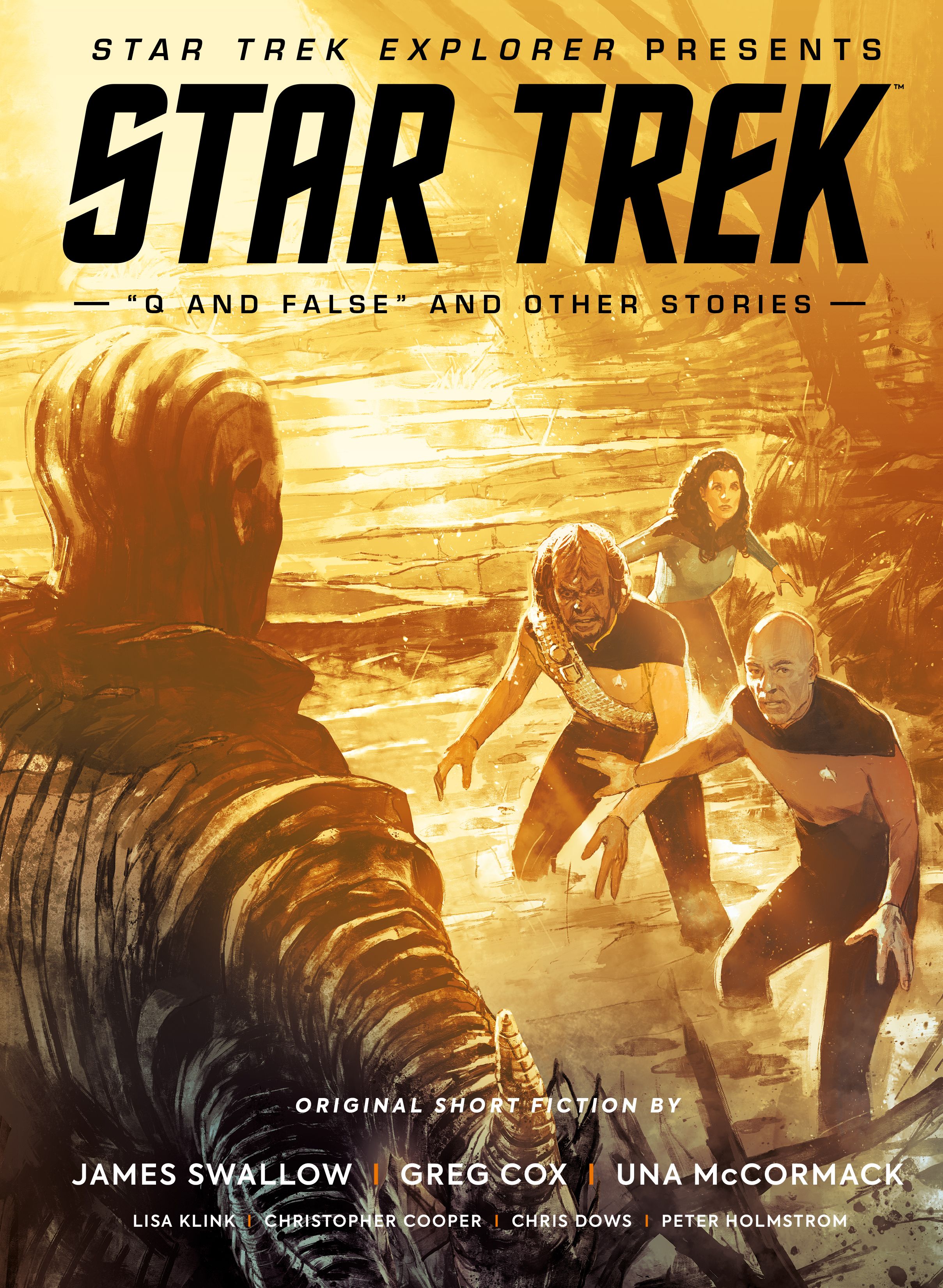 From Captain Kirk's discovery of the enigmatic Q and a romantic Delta IV reunion between Will Decker and the loveable Ilia, to the nefarious origins of the Borg and Captain Archer's first time in the Enterprise's captain's chair, Star Trek: 'Q and False ' and Other Stories features adventures from across the Star Trek universe, including Star Trek: Enterprise, Star Trek, Star Trek: The Next Generation, Star Trek: Deep Space Nine, and Star Trek: Voyager.
Here is the official list of Star Trek short stories included:
"ALL THAT CRAZY AND HORRIBLE"
Story: Christopher Cooper
After the disaster on the Enterprise-B, James T. Kirk encounters a mysterious figure.
"F AND WRONG"
History: Lisa Klink
The Enterprise-D crew's commitment to the Prime Directive is questioned.
"ONE NIGHT IN"
Story: Una McCormack
Garak has an unexpected encounter aboard Deep Space Nine.
"THE OFFER"
History: James Swallow
Captain Jonathan Archer has a chance encounter while preparing for his first voyage on the Enterprise.
"SEVEN > SEVEN"
History: Greg Cox
Seven of Nine confronts her inner demons.
"LIFE QUALITY"
Story: Christopher Cooper
Q witnesses the emergence of the Federation's greatest enemies.
"RETRIBUTION"
History: Lisa Klink
Voyager's crew springs into action to stop a saboteur.
"BROKEN OATHS"
Story: Chris Dows
Doctor Crusher faces a challenging ethical dilemma.
"THE ROAD TO EXILE"
History: Greg Cox
In a coda to the classic episode "Space Seed," Khan Attacks!
"KILL CAPTAIN PROTON!"
History: Lisa Klink
A brand new adventure for holodeck hero Captain Proton.
"CUMULATIVE DAMAGE"
Story: Chris Dows
Scotty realizes something is wrong with the Enterprise as he oversees her overhaul.
"DISCOVERER OF THE STORM"
History: Peter Holmstrom
Will Decker and Ilia reunite on Delta IV.
"PREY"
History: Lisa Klink
A shuttle accident leads Beverly Crusher to a fight for survival.
"GROWING PAIN"
History: Peter Holmstrom
Geordi La Forge takes his first steps as an officer aboard the Enterprise.
Titan Books' Star Trek: 'Q and False' and Other Stories is out December 20th.
https://www.space.com/star-trek-q-and-false-and-other-stories-collection Star Trek: 'Q and False' and Other Stories anthology is published